At Bill Bender Painting & Wall Coverings we specialize in media sandblasting and restoration in Connecticut.  We will restore your metal structure by starting with a wet sandblasting process. Sandblasting will remove debris and old paint and ultimately clean the metal's surface. With a clean and dry surface sandblasting primes the metal structure perfectly for a new coat of paint. 
We recently had the pleasure of working with Windham Industries for a special restoration project for Saint Thomas Aquinas Chapel in Storrs Ct.  The restoration work of the Saint Mary statue included sandblasting, patching of the backside of the outstretched arms with metal panels and finally, applying new paint.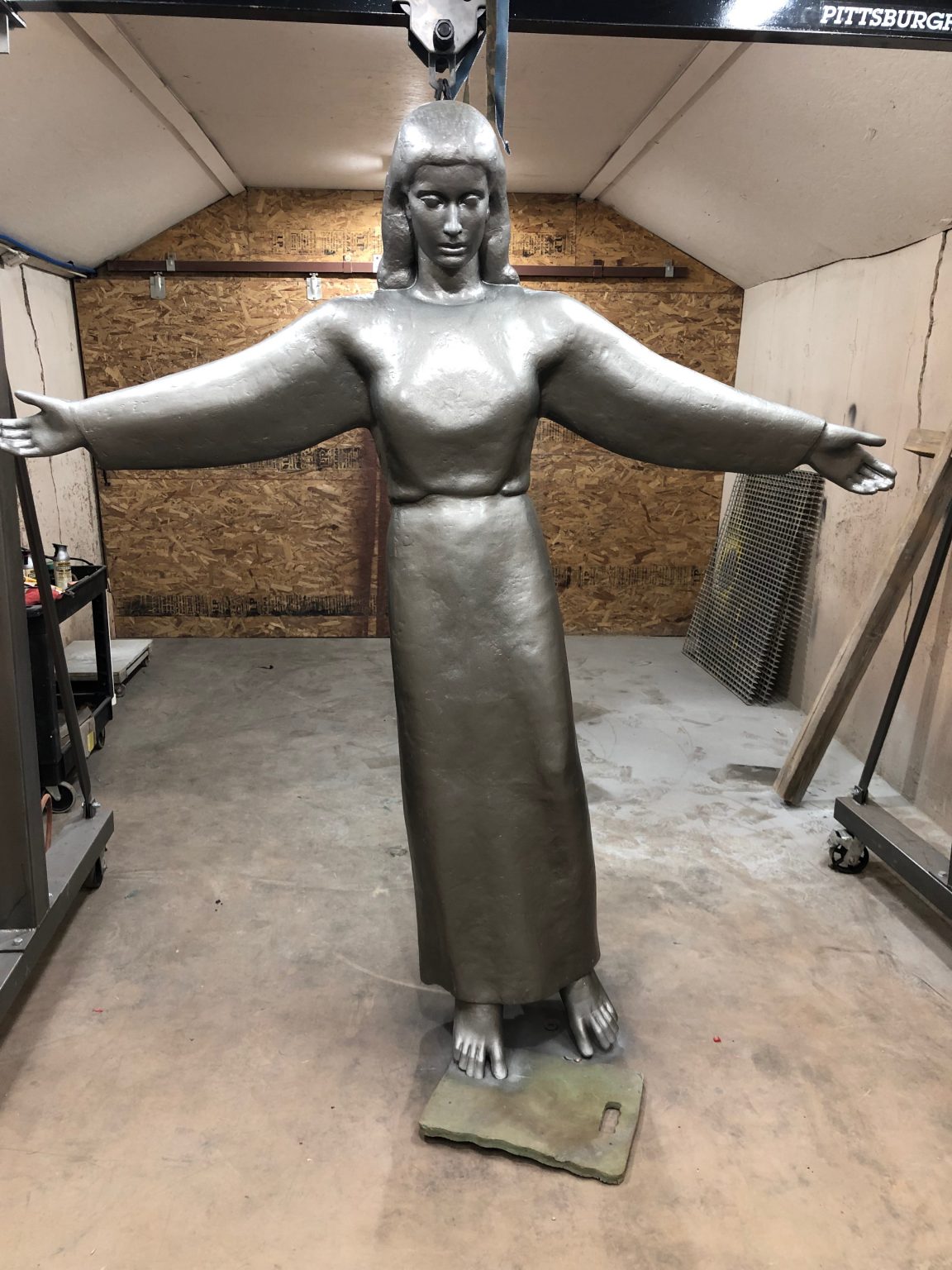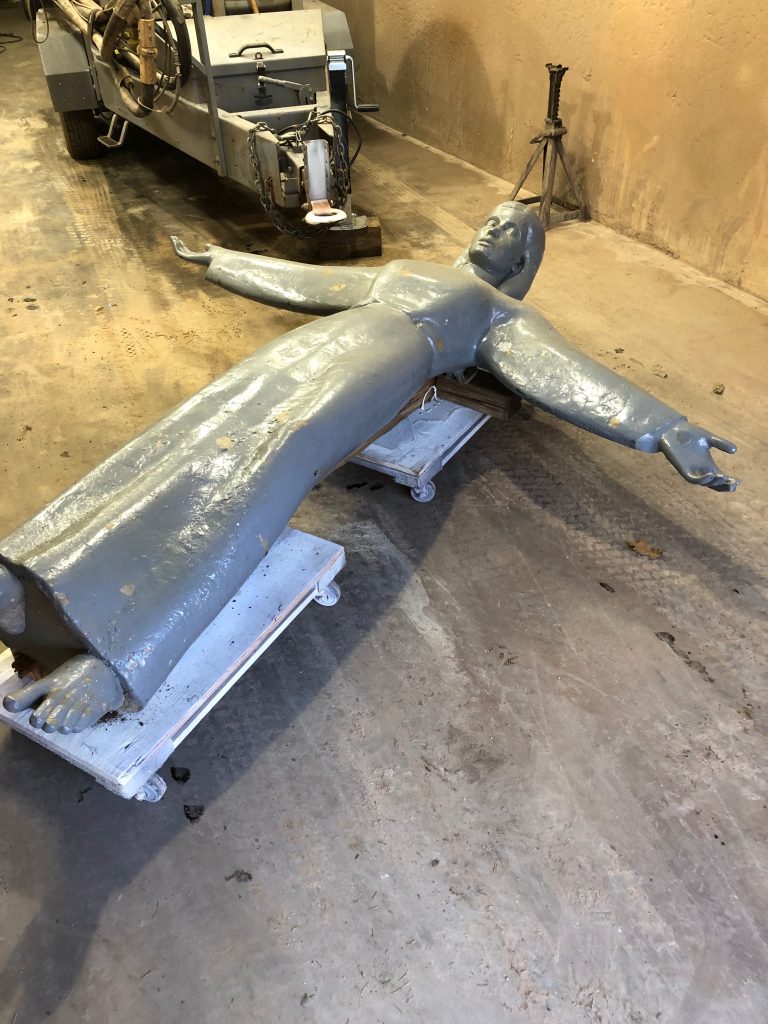 We started this restoration project with sandblasting the statue in our workshop.   From the  picture you can see that she had many spots of chipped paint. These spots of chipped paint are due to normal wear and tear from being outside exposed to the elements on a daily basis.
Here we are patching the back of the arms with metal sheets.  The backs of the outstretched arms were completely open and exposed to the elements. Adhering metal panels to the backs of the arms  protect the inside of the statue as well as making it more sturdy and less vulnerable to weather.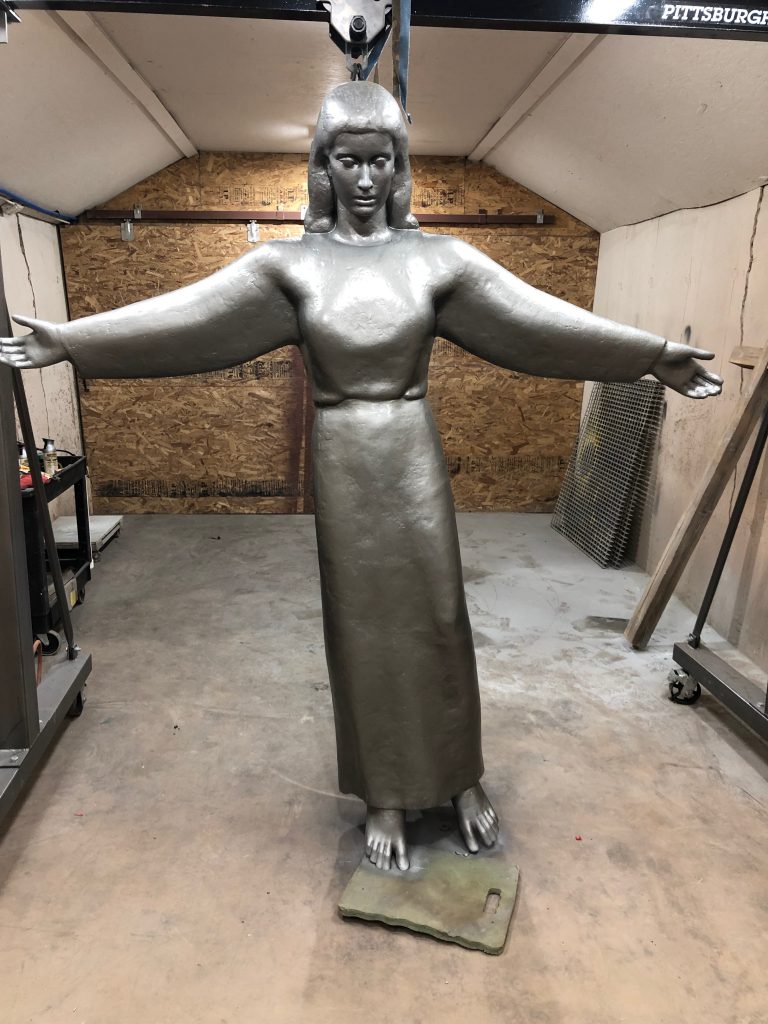 After patching and sandblasting the Saint Mary statue it was now time for a fresh paint job.  Because outdoor metal structures are subjected to moisture, rain and sunlight almost daily it is  important to do regular maintenance to prevent rust and corrosion.  A good paint job will ensure longevity & durability of your metal structure.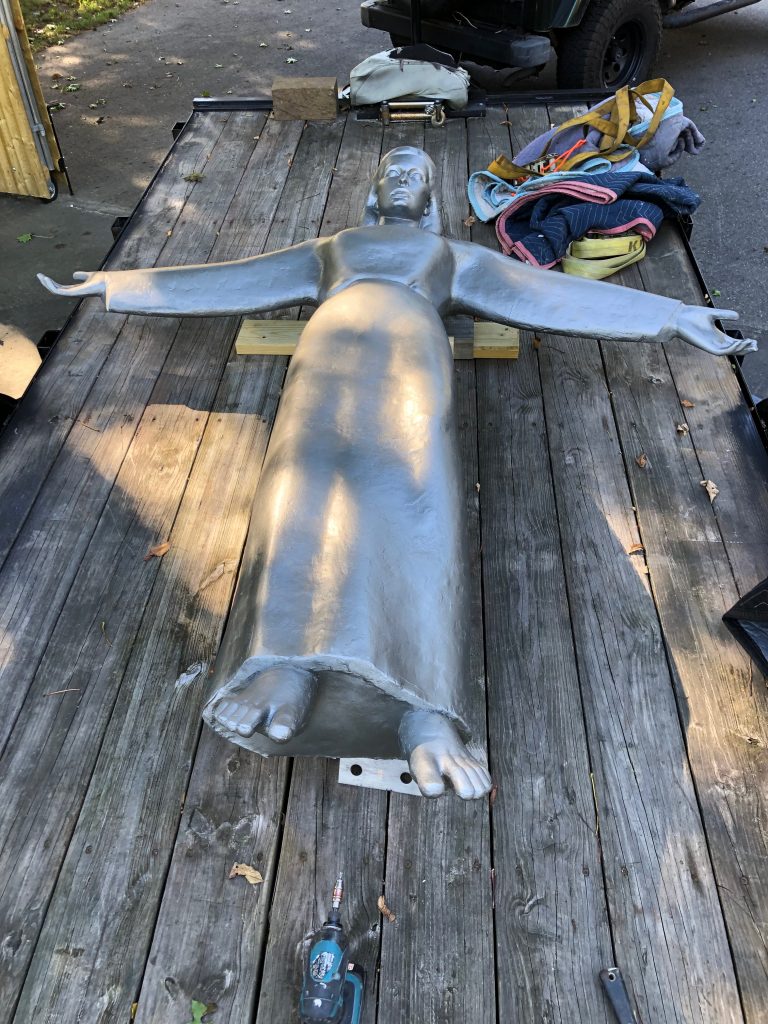 Here is the statue being transported and mounted back to the Chapel. 
Watch video of the statue mounted back to the Chapel Here.